Sanctity of Human Life
January 23, 2022

Churches around the country observe Sanctity of Human Life to celebrate God's gift of life, commemorating the many lives lost to abortion, and to commit themselves to protecting human life at every stage. This year it will be celebrated on Sunday, January 23rd. This is a great time to inform your church family about the sanctity of human life and to raise awareness on how the body of Christ can support women, men, and families through local pregnancy centers like Heartbeats.
We have included resources below to help you participate in the Sanctity of Human Life initiative. Share our video and use the graphic in whatever way you choose to connect with others.
Church slide:
Social media post: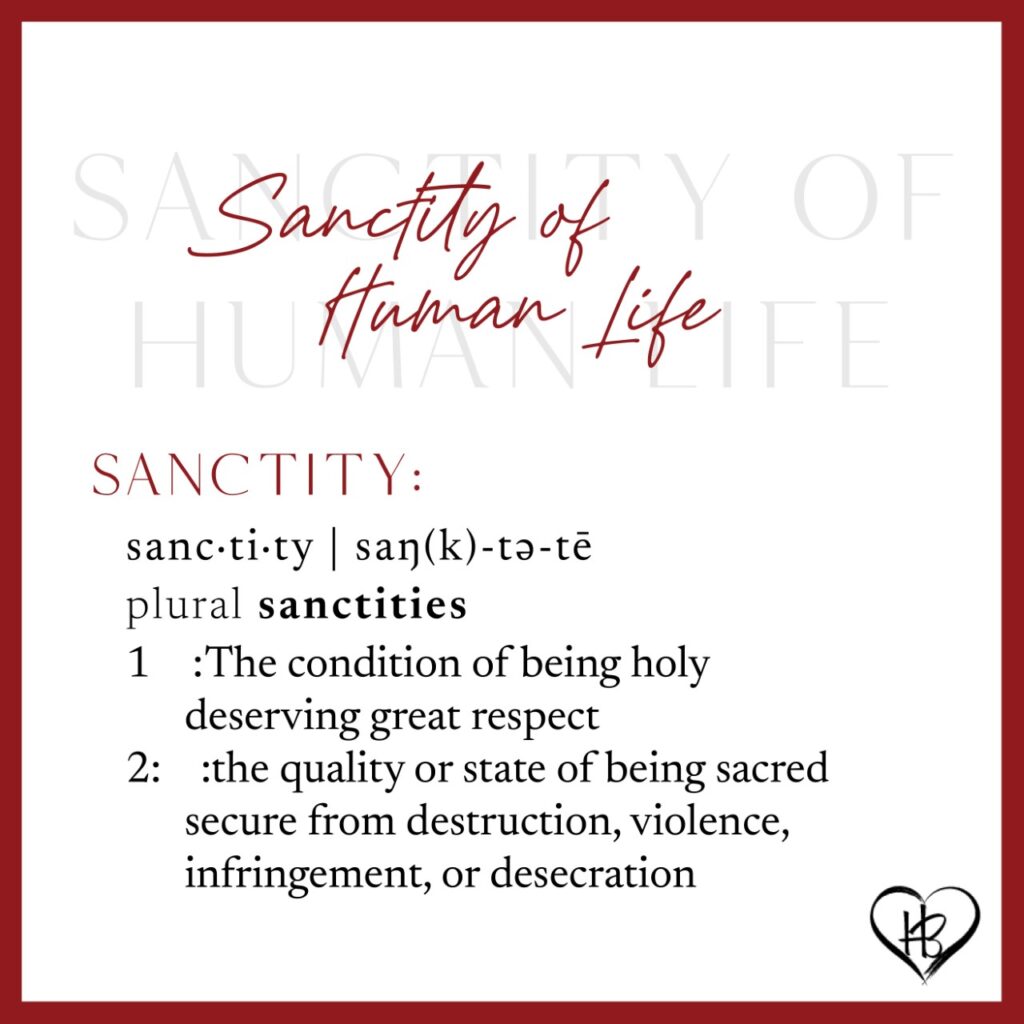 We are a pregnancy help and medical center, empowering individuals to make informed decisions concerning pregnancy and sexual health. Our services include:
•Pregnancy options with trained client consultants
•Pregnancy tests
•Ultrasound confirmation of pregnancy
•STI's/Reproductive Health/Fertility Awareness
•Adoption Awareness Education
•Abortion Recovery-Groups for men and for women
•Referrals for professional and community services
•Man-to-man mentoring program
•Sexual Integrity and Health Education in local schools
•Earn While You Learn: Incentive program includes pregnancy, parenting, and lifeskills education
•24 Hour Helpline 1-800-712-HELP
Stay involved throughout the year by participating in campaigns and events! If you don't have Heartbeats as a local mission and would like to partner with us by giving monthly click here, or call 740-349-7558 for more information.
We know our greatest strength is the local Church. We believe the body working together can and will make abortion unthinkable in our communities! We thank you for your continued commitment and support to ensure every life is cherished and protected both in the womb and in strong families.