"Reaching Her" Heartbeats 2023 Campaign

---
Ohio will be making a choice at the polls in November and our prayer is that our beloved Buckeye state will reject the radical pro-abortion legislation proposed that would make abortion legal up to birth! Even after the Dobbs decision, we remain a state where women have easy access to abortion. There will be an intense spiritual battle for our territory, and we are counting on you, our ministry partners, to intercede and advocate for the people of Ohio to choose life!
It is business as usual at our Heartbeats centers in the meantime. Women come to us daily searching for hope, help, and support through an unplanned pregnancy. Your stewardship provides buildings, staff, Bibles, medical equipment, IT, pregnancy tests, ultrasounds, and a multitude of other resources that are used to meet women and families in their time of need.
Pregnancy centers in Ohio alone provided women and families with over $15 million dollars worth of free services and material aid in 2019. Heartbeats and other pregnancy centers are vital to communities and serve not only as an extension of the church but as a representative of Christ Himself.
In 2022 1,905 times a client was given a bible, a consultant prayed with a client, a spiritual discussion occurred, or the gospel was shared. 1 client rededicated their life to Christ and 2 clients accepted Christ as their Savior.
By raising $99,000 through Reaching Her, we will continue to meet every client's need! From Mother's Day through Father's Day, your church can participate and help us to Reach Her!
Would your church like to participate? Email us at events@heartbeats.org for more information.
Thank you for your continued live-giving support!
---
Church Resources
Bulletin insert: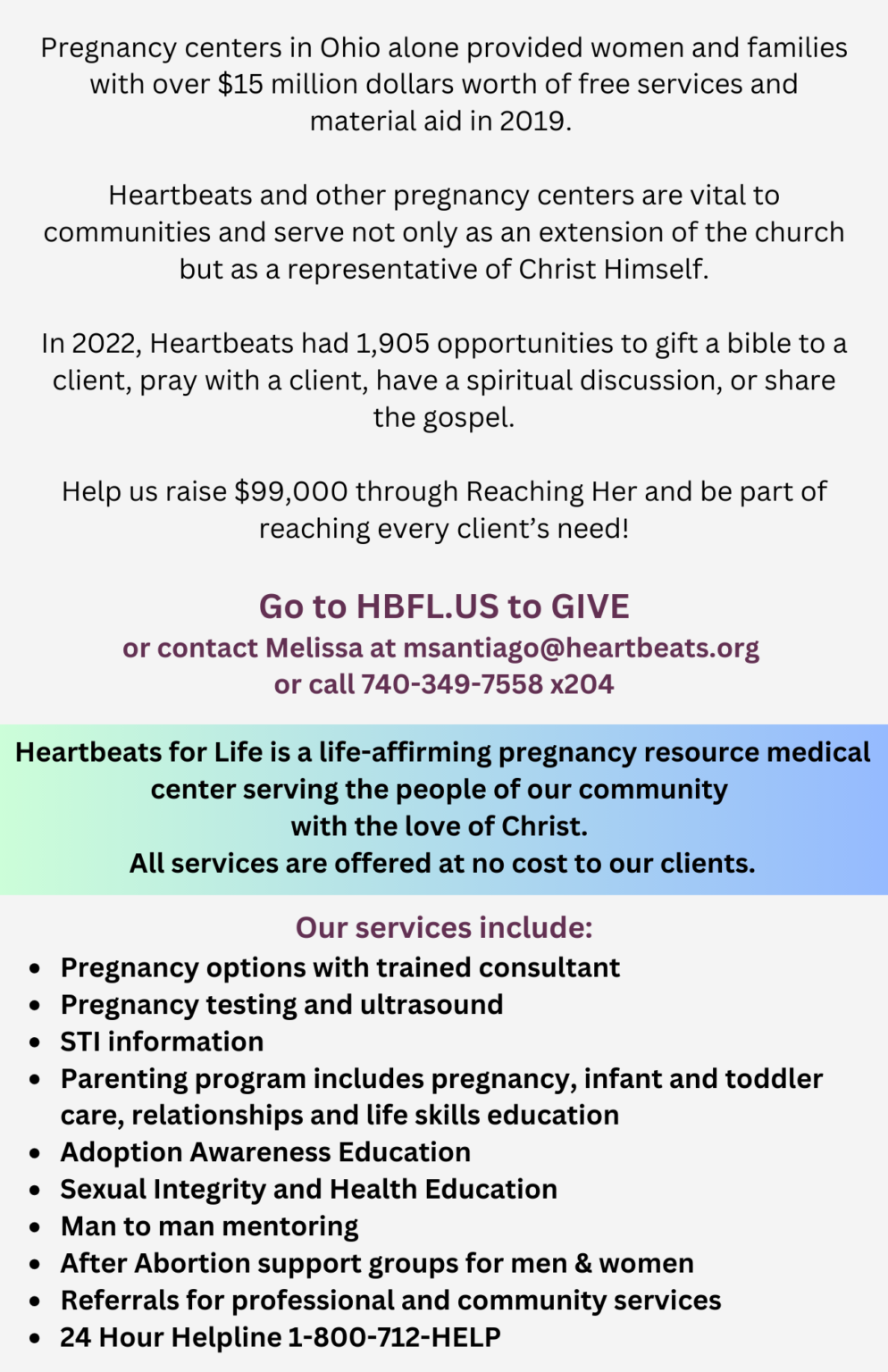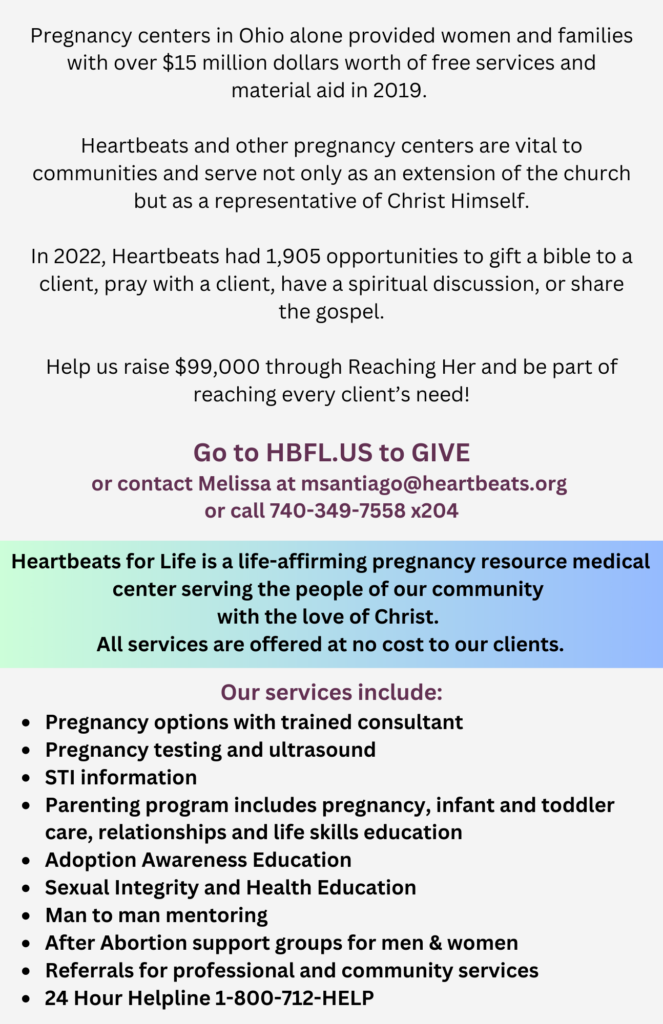 Social media post