"Reaching Her" Heartbeats 2022 Campaign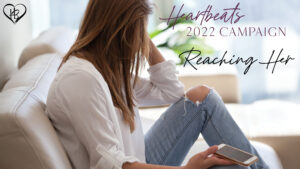 ---
Each year, we partner with local churches in Licking, Muskingum, and Perry counties to raise funds for the life-saving services provided through Heartbeats to abortion-vulnerable women and families. Many families desperately need the resources and support Heartbeats provides! Because of the ongoing generosity of our communities, Heartbeats has been able to offer services at NO COST for over 50 years!
Now that we've heard those long awaited words that Roe has been overturned, we as believers will certainly all collectively share in a breath of relief and praise, and for a minute, we will feel like "it's over", "we did it", "we won", "we're there!"
Over 20,000 women in Ohio had surgical abortions last year. Where will women go for help when abortion is no longer an option? Who will they turn to in their time of desperation? Who will be prepared to serve their needs and help rescue them from the seemingly insurmountable challenges that lie ahead during an unplanned or unwanted pregnancy? Who will have the time, the space, the teams, the answers?
The Church!
Pregnancy centers now outnumber abortion clinics 5 to 1, we are mobilized and equipped to meet the hard realities that will come with our answered prayers for an end to abortion! 
Your gift to our "Reaching Her" Heartbeats 2022 Campaign will be put to use immediately! As you read this, we are expanding our Medical Services Team, training more volunteers, and implementing additional strategic marketing efforts.
We, together, will rise to the call of reaching her in her time of need!
Would your church like to participate? Use the resources below or email us at events@heartbeats.org for more information.
Thank you for your continued live-giving support!
---
Church Resources
Social media suggestions:
We are excited to be a part of the "Reaching Her" Heartbeats 2022 Campaign!
Together, we save lives!

Video
Announcement slide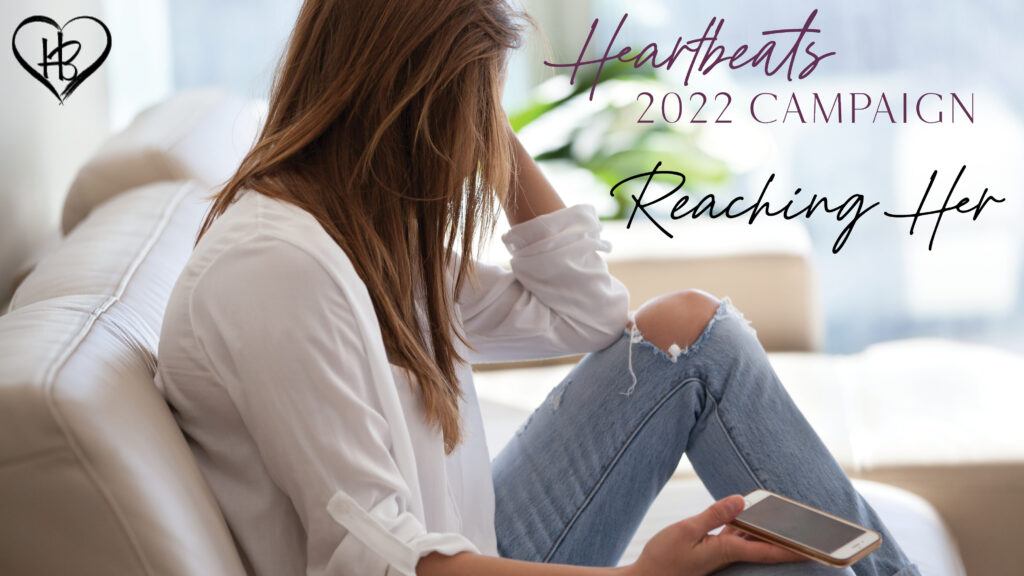 Digital bulletin insert
Social media post