2023 Heartbeats Stewardship Rally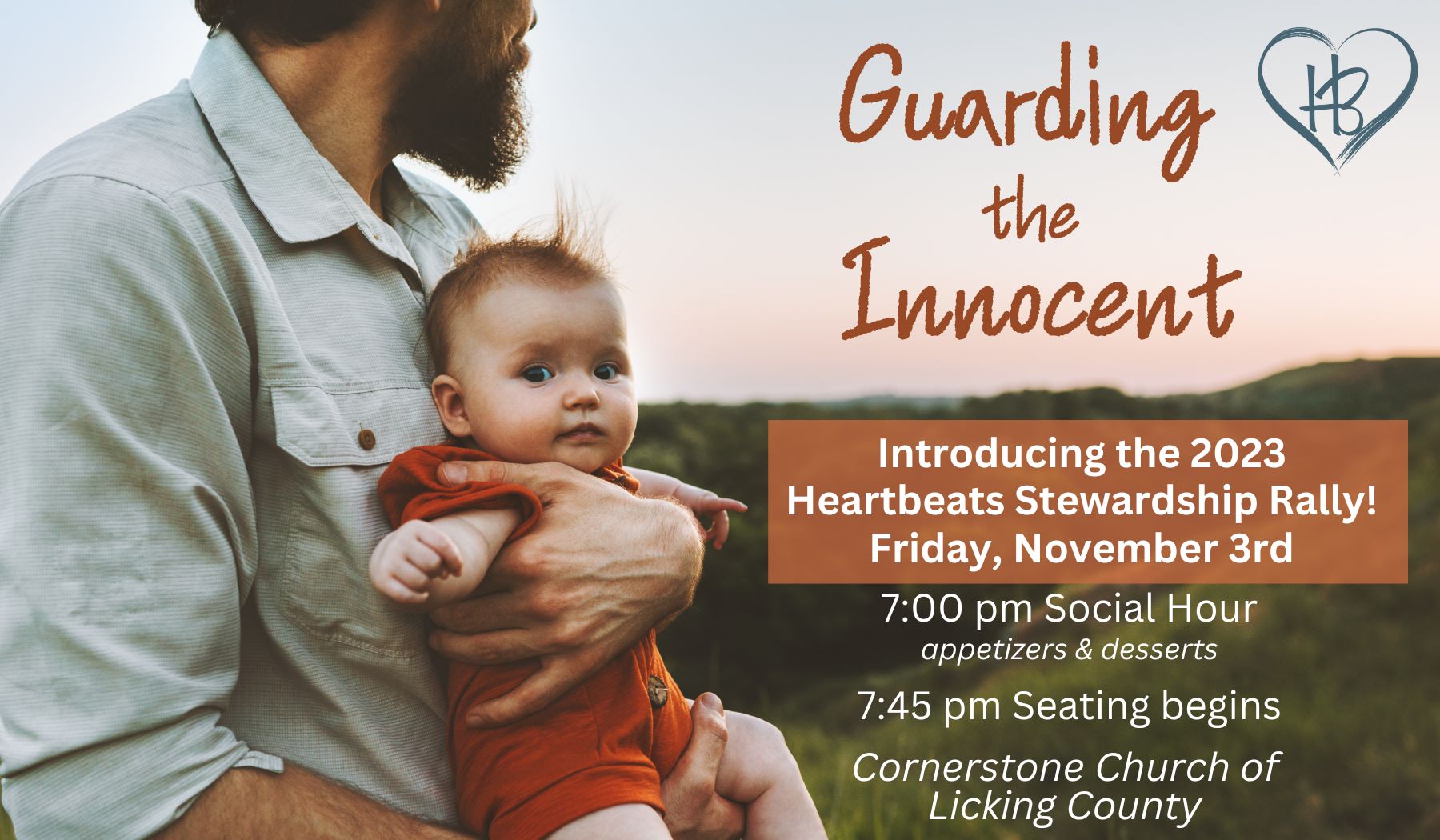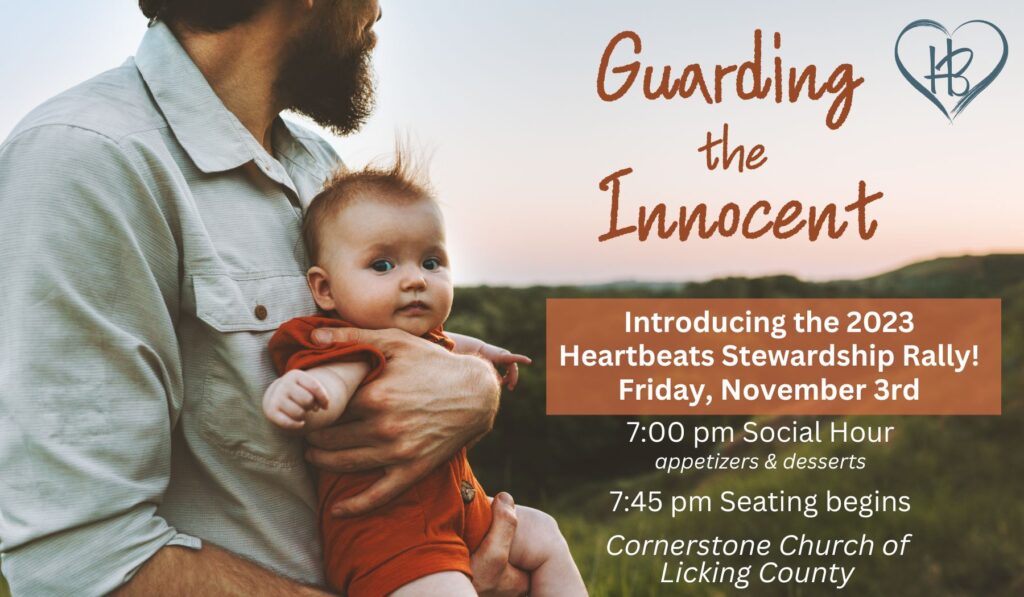 Experience the power of unity as up to 1,500 pro-life advocates gather under one roof for the 2023 Heartbeats Guarding the Innocent Stewardship Rally! This extraordinary event will provide sanctuary-style seating, bringing our local communities together for a single, powerful purpose: Guarding the Innocent!
Get inspired by our esteemed guest speaker, David Mahan from the Center for Christian Virtue, be moved by heartfelt testimonies, enjoy Seven Weeks Coffee, appetizers and desserts. The event will conclude with corporate prayer for victory at the November 7th election!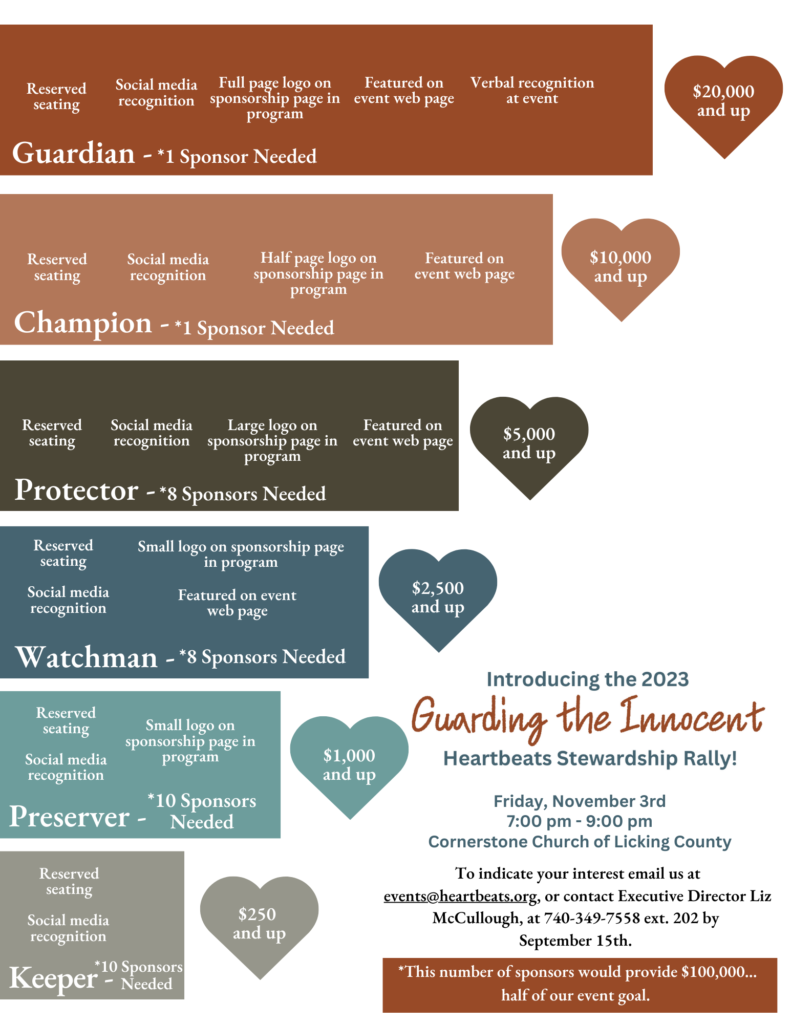 Heartbeats is a life-affirming pregnancy resource medical center serving the people of our community with the love of Christ.