Virtual – Bottles for Life!
---
Help Her Say "Yes"!
Each year, we partner with local churches in Licking, Muskingum, and Perry counties to raise funds for the life-saving services provided through Heartbeats to abortion-vulnerable women and families. Many families desperately need the resources and support Heartbeats provides! Because of the ongoing generosity of our communities, Heartbeats has been able to offer services at NO COST for over 50 years!
Bottles for Life helps to teach and promote the sanctity of human life and provides a meaningful and practical opportunity for individuals and families to demonstrate their compassion for the unborn and for families who have no one else to help them through their pregnancy and child rearing journey. 
Be a part of her story by giving today and help us to continue to provide all of our services at NO COST! You can "fill up" a virtual bottle and help us reach our goal of $99,000! This will cover all medical services for 2021.
We can't thank you enough for helping us spread the word (and the link) and for helping us get people excited about offering solutions to abortion through this campaign!
Thank you for your continued live-giving support!
One bottle equals an average of $25!

---
Church Resources
Week One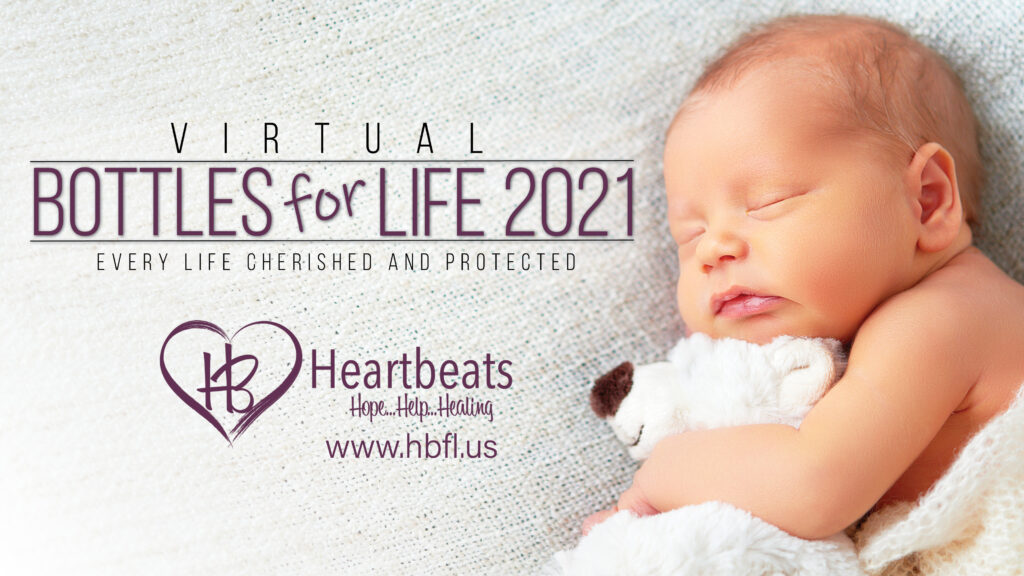 Week Two
Week Three