Bottles for Life
---
Bottles for Life Campaign beginning in May, 2021!
Mother's Day, May 9th – Father's Day, June 20th. 
Each year, we partner with local churches in Licking, Muskingum, and Perry counties to raise funds for the life-saving services provided through Heartbeats to abortion-vulnerable women and families. Many families desperately need the resources and support Heartbeats provides! Because of the ongoing generosity of our communities, Heartbeats has been able to offer services at NO COST for over 50 years!
Normally, we send special campaign baby bottles out to our partner churches/groups during our Spring Bottles for Life Campaign and they are distributed to their congregations. Believers from within your church walls who are eager to support local life-missions take a baby bottle (sometimes 2 or 3!) and these faithful donors fill them with coins/cash/checks. The Bottles for Life Campaign has been an excellent tool in engaging all ages into conversations about God's design for human life! Bottles for Life helps to teach and promote the sanctity of human life and provides a meaningful and practical opportunity for individuals and families to demonstrate their compassion for the unborn and for families who have no one else to help them through their pregnancy and child rearing journey.
Due to guidelines related to COVID-19 we went virtual in 2020 are asking for your continued support for the 2021 Virtual Bottles for Life Campaign! 
Help us to continue to provide all of our services at NO COST by participating in this campaign! You can "fill up" a virtual bottle and help us reach our goal of $70,000!
We can't thank you enough for helping us spread the word (and the link) and for helping us get people excited about offering solutions to abortion through this campaign!
One bottle equals an average of $25!

---
Church Resources
Week One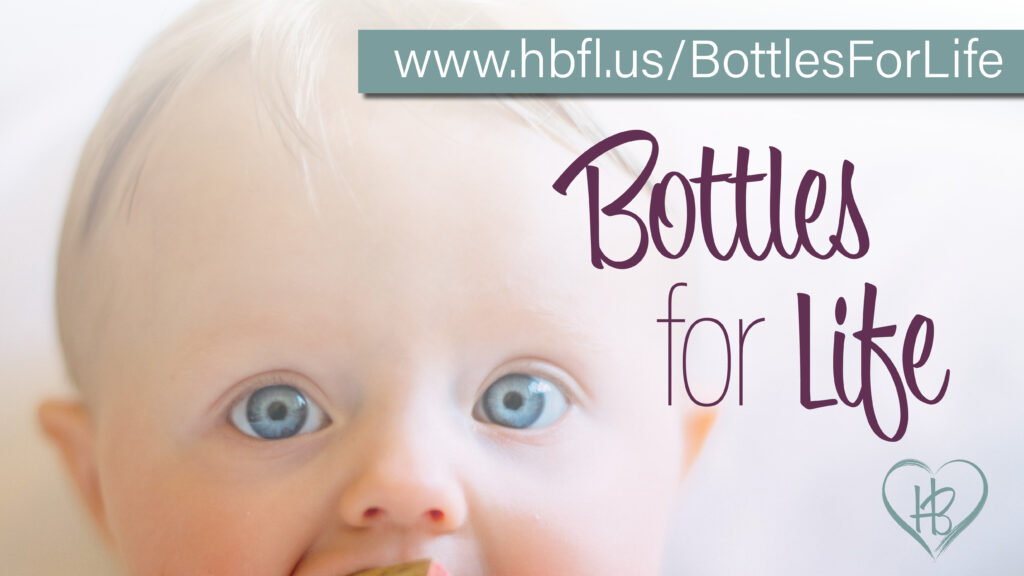 Week Two
Week Three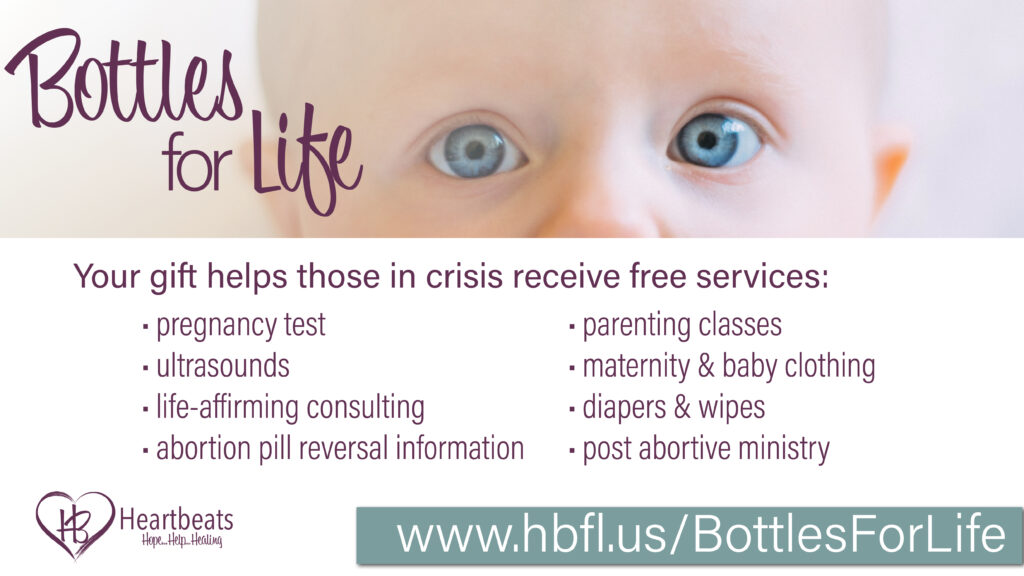 Week Four